Explore one of our most popular and helpful infographics! The Motions Quick Guide is available here as a free download—easy to save, print, and use at your next meeting.
Perhaps you understand the basics of the motion process but find ranking motions a bit complex to follow. Or, maybe you have a handle on the various secondary motions but aren't sure the best strategy for when to use each one effectively.
The Civility Motions Quick Guide—based on Robert's Rules of Order—provides you with several helps at a glance.
the rank of each motion—which one has to be dealt with first
whether a motion is amendable
whether a motion may be debated
whether a motion requires a second
whether a motion can interrupt other motions
what vote is required for each motion to pass
Free Download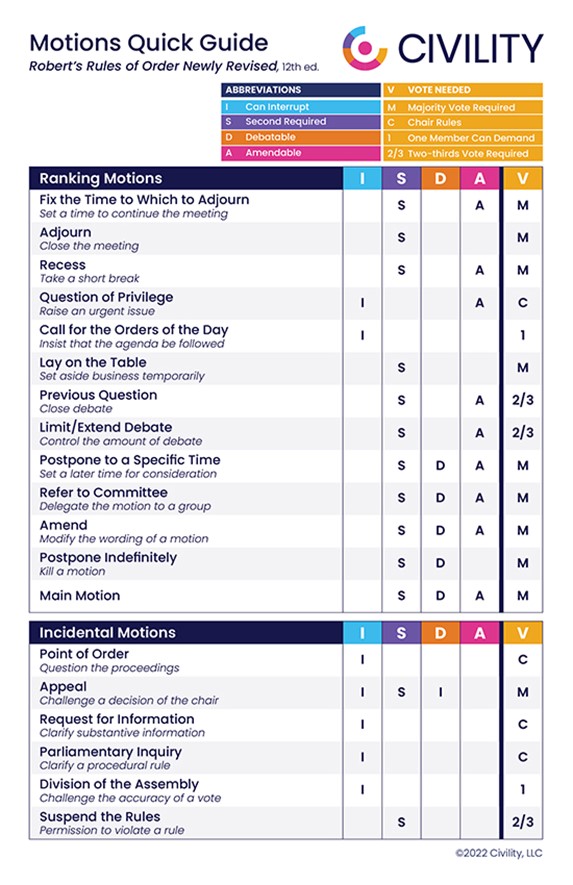 Download this free infographic here and print it as a handy guide for your next meeting.
Explore other free Civility resources to inform your process and make your next business meeting more efficient. Simply enter your name and email and these free PDFs are yours.